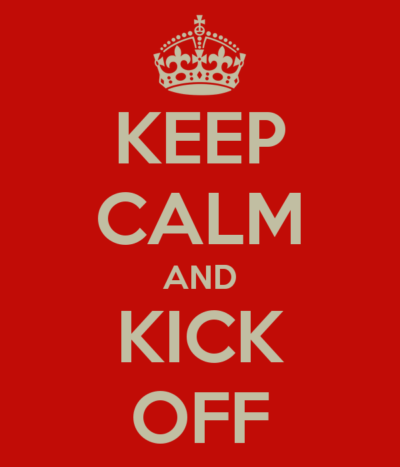 I took a relaxing break away from home in India over the December holidays after a full-throttle few months at the tail end of last year. When I returned to the office something BIG had happened. An absolute game changer. WP Engine had secured a $250M investment from leading global technology investor, Silver Lake. With that in mind, the new year has started off with a bang and there is an air of positivity and excitement in the office and around the company. I'm looking forward to another amazing year and here's what's on my mind as I look ahead.
What's New this year
As many people do, I like to start off the year with some goals and ideas of what I'd like to accomplish as the year goes on. Of course, there are always the standard ones like: get fit, go to the gym, eat healthy, de-stress. These are always on my mind and I believe I'm off to a good start, but these are just some of the key goals for me in 2018.
First and foremost is that I've realized that I've grown somewhat complacent about writing, blogs posts and even social media in general. As a self-described introvert, it is sometimes a challenge to open up to the world, but it's necessary and I actually find it is fun to get words out on the internet. This is top priority and here are some of my other goals for the year:
Post more on social media and have a larger presence on the web in general
Grow my front end chops by building out a site that uses a React.js front end and WordPress via the WP REST API
Improve my working knowledge of Dev Ops by building projects with Ansible and packer.io on AWS and Google Cloud Platform
Find a way to re-claim my time so I can spend more time on interesting things like music technology and production.
Get out on the bike (more on this to follow)
Learning and Growing
Last year was an absolutely amazing year. On a technical level, I was able to bring my understanding of deployment technologies and continuous integration to a new level. I took a deep dive into WP-CLI to understand the possible use cases for using command line with WordPress as part of a front end development workflow.
I also hit the books. I spent months prepping and studying and passed the test to become a certified AWS Solutions Architect Associate. Not only does WP Engine use AWS as an infrastructure provider, but we also have a team of engineers who are proficient in technical architecture on the platform. I'm happy to report that many of my peers have also passed the AWS exam.
Speaking Out
I had the pleasure of giving technical talks at 5 WordCamps from as far as Helsinki, Finland to just nearby home in Manchester, UK. I also had a chance to speak in my local town at the local WordPress Meetup – WPLDN. It is always an exhilarating experience to get up and talk about what's on my mind and I'm grateful for the opportunity to travel across Europe speaking about things that are technically intriguing and can kickstart ideas about how to learn and develop skills.
What Lies Ahead
Some of this year's events that I'm looking forward to are WordCamp London and WordCamp EU. I'll be excited and curious to see additional events pop up on the calendar later in the year as they are announced. I also thought it would be great to spread my wings a bit and think about other conferences and events that do not have WordPress as a focus. There are many technical conferences that would be interesting to participate in. So, fingers crossed there.
The WP Engine London team has committed to give back to charity and will be embarking on a 150 mile adventure from London to Amsterdam on bikes. Yep, that's right, a charitable London to Amsterdam cycle ride. You can support our cause by donating to MIND on our Just Giving page. I'm amped about this and have started a rigorous cross-training schedule. I plan on making good use of Zwift and my turbo trainer.
So, onwards and upwards to big things in 2018. Hope to see you all at a WordCamp along the way!